Want to embed your podcast player in your website? In this article we explain how to do that in a few easy steps.
1. Select the episode
1. Go to your
Springcast account
2. Select 'episodes' in the dashboard menu on the left
3. Select the episode you want to embed
4. Select 'sharing' in the menu on the left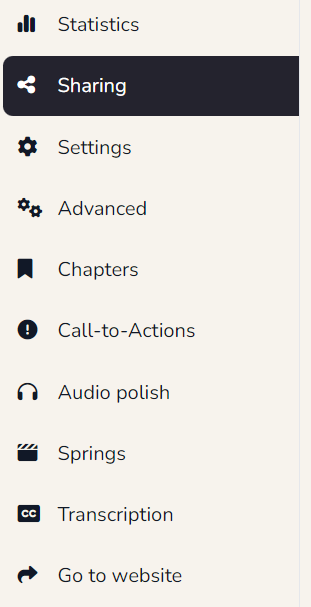 2. Select the design
You now see the player of the episode you want to embed. You can configure this player in three different ways:

1. Dark
2. Light
3. Custom

The custom option offers the possibility to design the player with your own branding. You can customize these colors by going back to the main menu and selecting 'Podcast Branding' in the dashboard menu on the left side of your screen.

In the screenshot below you'll see an example of a customized podcast player.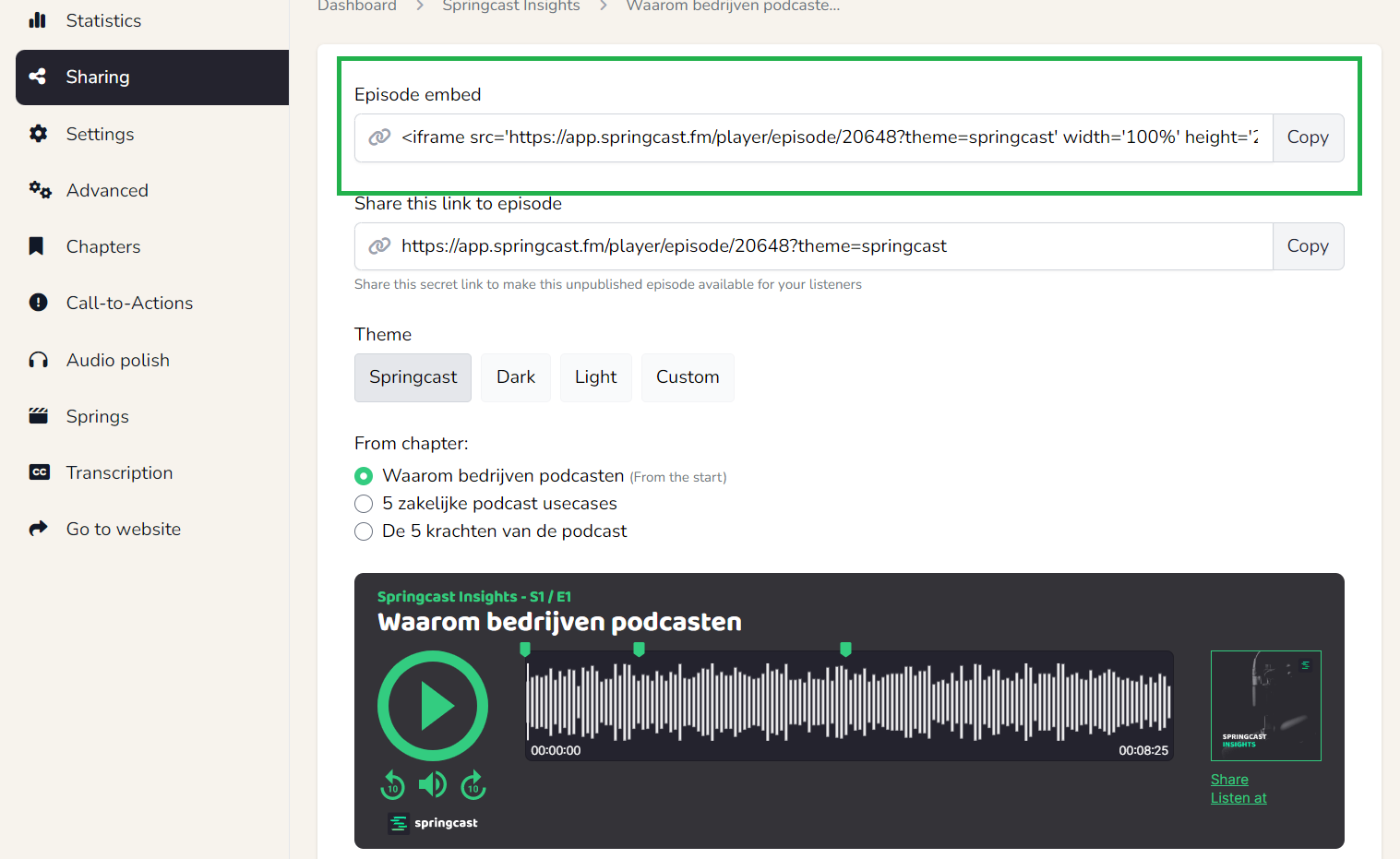 3. Embed the code
If you want to embed this player, simply copy the HTML code in the field below 'Episode embed' by selecting the 'copy' button.

Now, go to the (blog) page on your website. Choose the option to insert a HTML code and paste the code you've just copied.
4. Your podcast episode on your (blog) page
Congrats! The podcast player is now live on your website or blog! Visitors now have the following options when it comes to listening to your podcast episode:
Pause
Play while leaving the screen (background playing)
Fast forward (15 sec)
Rewind (15 sec)
Call-to-Actions (available in our Advantage Package and up)
Chapter selection
Share snippets (social media, messaging, e-mail)

Good luck and Happy Podcasting!