You want to delete a podcast? Cancel your subscription first before deleting your podcast.
Read here
. After that, follow these steps to delete your podcast:

Please note:
You can only delete a show if you are the administrator of the show. If you are added as an editor, you will not be able to delete any shows.
2. Navigate to the show you want to delete
3. Click on the three dots next to your podcast show
4. Click 'Delete podcast'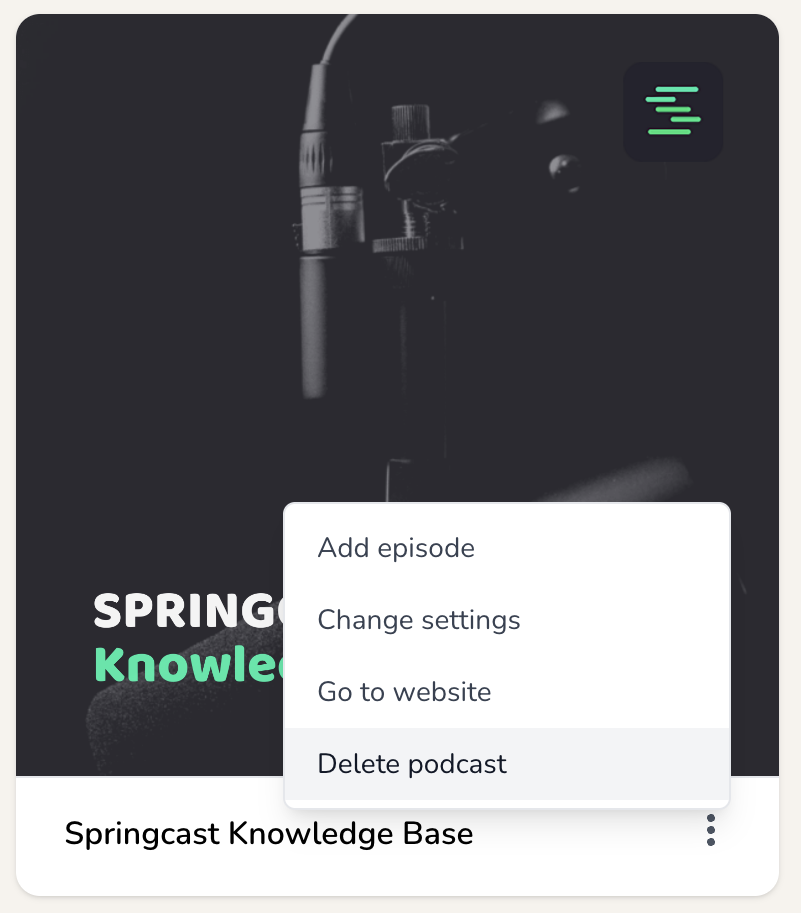 5. In the next screen, choose delete podcast or reset podcast, read the message carefully so you make the right choice.

Warning: Once a show has been deleted, we cannot restore it.