You've registered your podcast with Apple and want to change the RSS feed. For instance, because you've changed podcast hosts. In this article we'll explain how this works.

Customizing the podcast RSS feed (URL) is necessary if you've moved your podcast from another podcast hosting provider to Springcast. This way, you won't lose any followers and save your Apple statistics.

Always make sure you've submitted all the necessary information in your Springcast account.
Step 1: Your RSS feed at Springcast
You'll need to copy your unique RSS feed in order to change the feed.
1. Go to your Springcast dashboard
2. Select your podcast show
3. Select 'distribution'
4. Copy your RSS feed
Step 2: Customise RSS Feed in Apple
1. Go to
https://podcastsconnect.apple.com/
and sign in with your Apple ID
2. Select your podcast
3. Go to 'show information'
4. Go to 'RSS feed' and select 'edit'
5. Paste your new Springcast RSS feed URL and save changes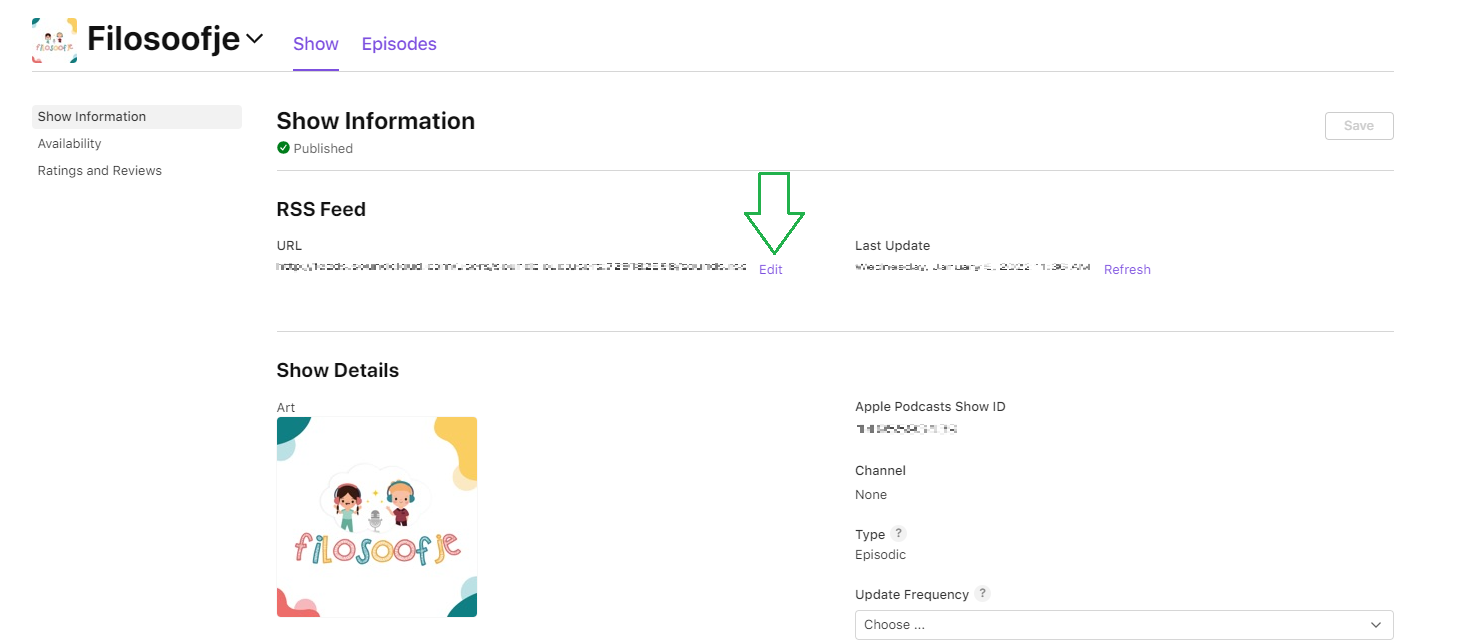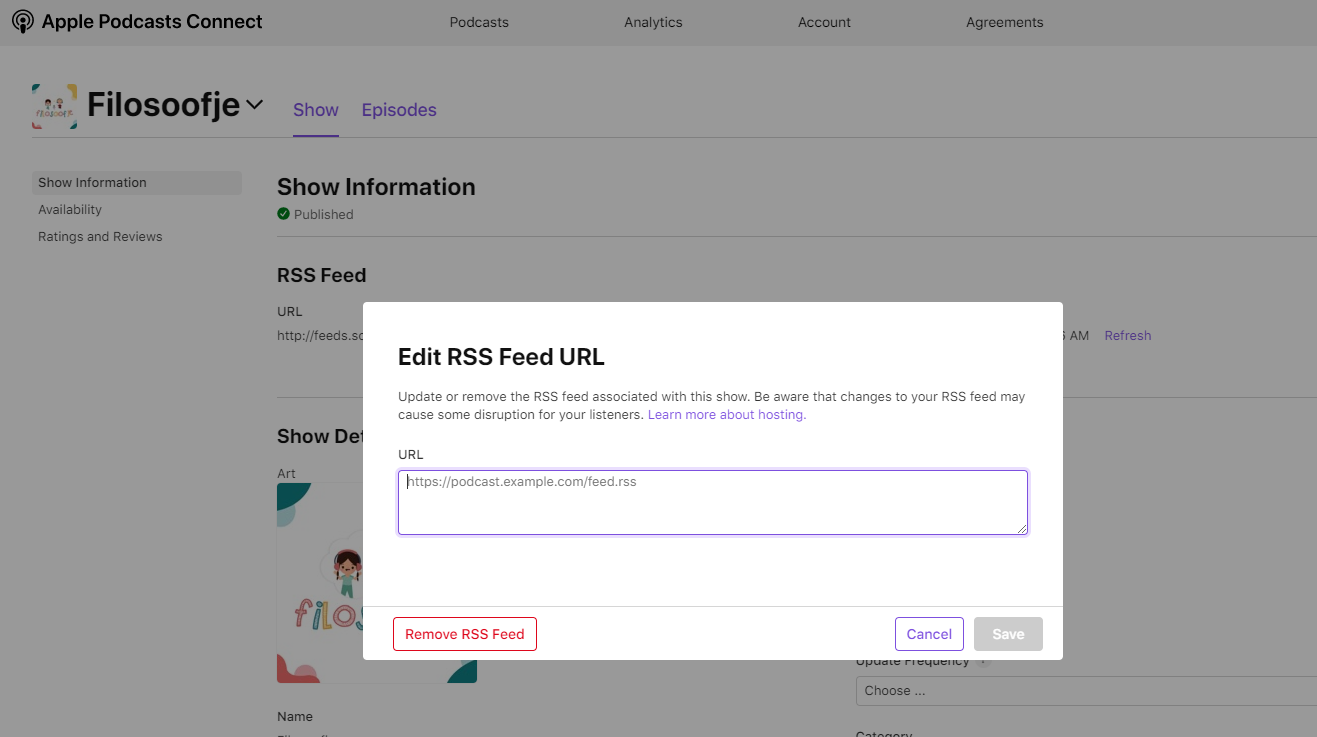 NOTE: It may take a few days for Apple to pick up your new link. This should not affect your already published episodes on Apple Podcasts. Your new episodes should be live within a few days.