Want to upload a podcast with video? If you host your podcast with Springcast, you can add video to your episode in addition to audio. This is how to add a video to an episode.

Before you start:
although the audio of your podcast is stored on servers in the Netherlands, we cannot guarantee this for the videos you upload to Spotify. This is because that part is taken care of by Spotify. We do not host the videos.
Also important: when you upload a video, the original audio file is overwritten. So you will hear the audio coming from the video file, not the audio file you uploaded in the Springcast dashboard.
Adding video to your episode on Spotify
If your podcast can already be listened to on Spotify and you have therefore submitted Springcast's RSS feed to Spotify, you can add videos. Is your podcast not listed yet?
Then do so first.
Then follow these steps:
2. Click on 'Catalog' at the top of the bar
3. Click on your show
4. Scroll to the desired episode and click on the three dots next to 'Publish date'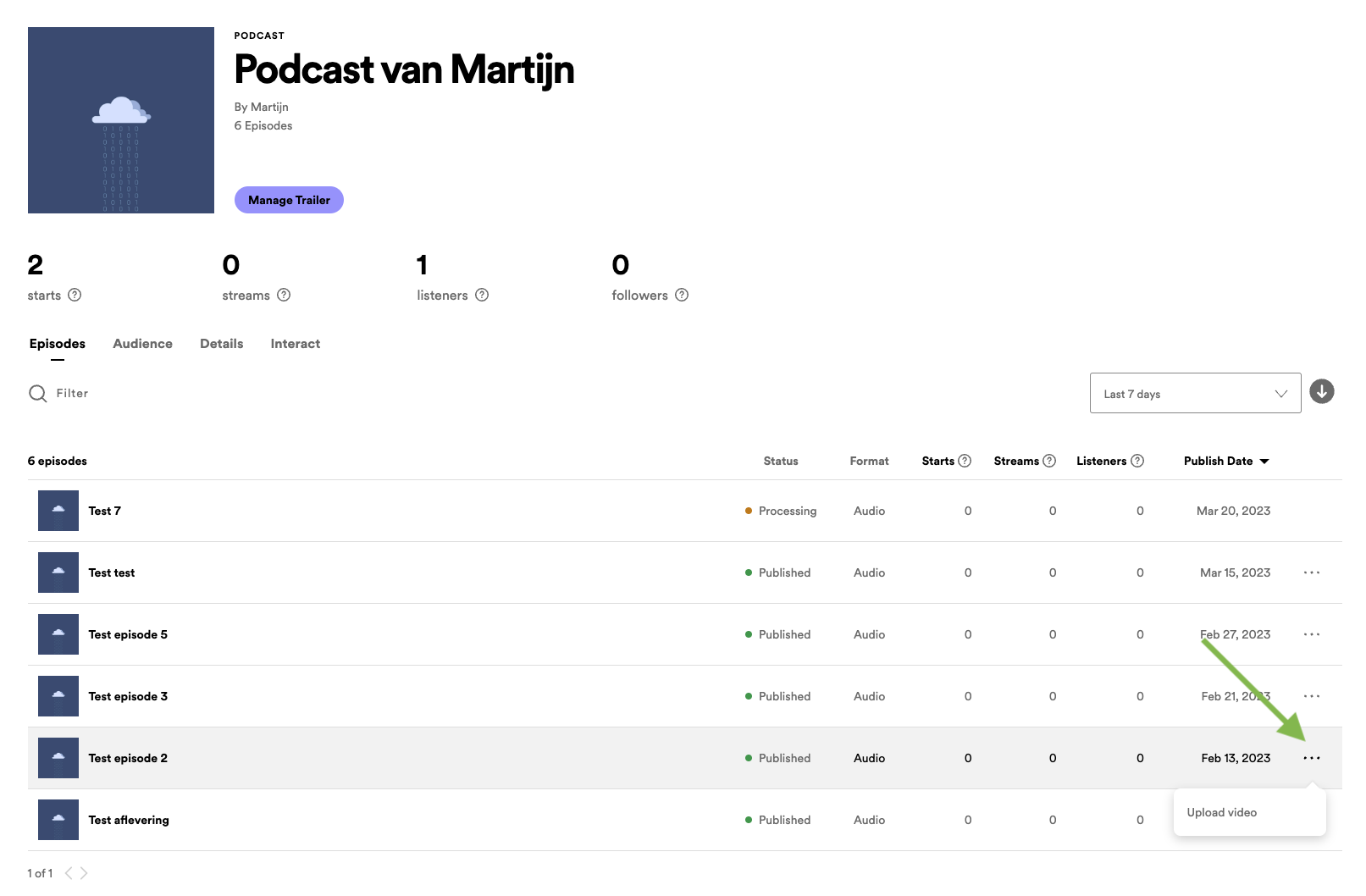 5. Click on 'Upload video'
6. Click on 'Select file' and add a file in mp4 or mov format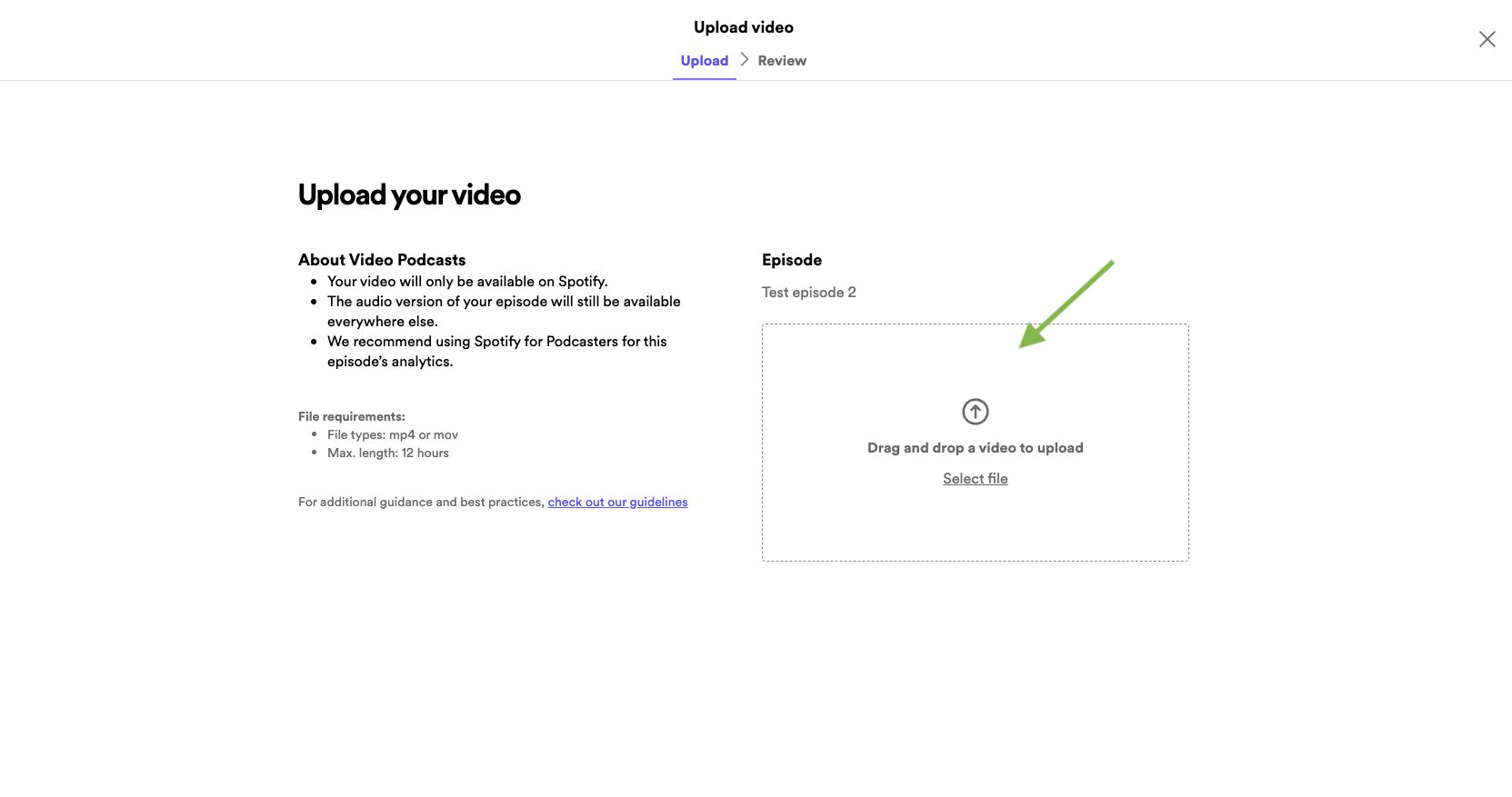 7. Review the video you added and, if necessary, add a new file by clicking 'Replace'
8. Ready? Click on 'Publish'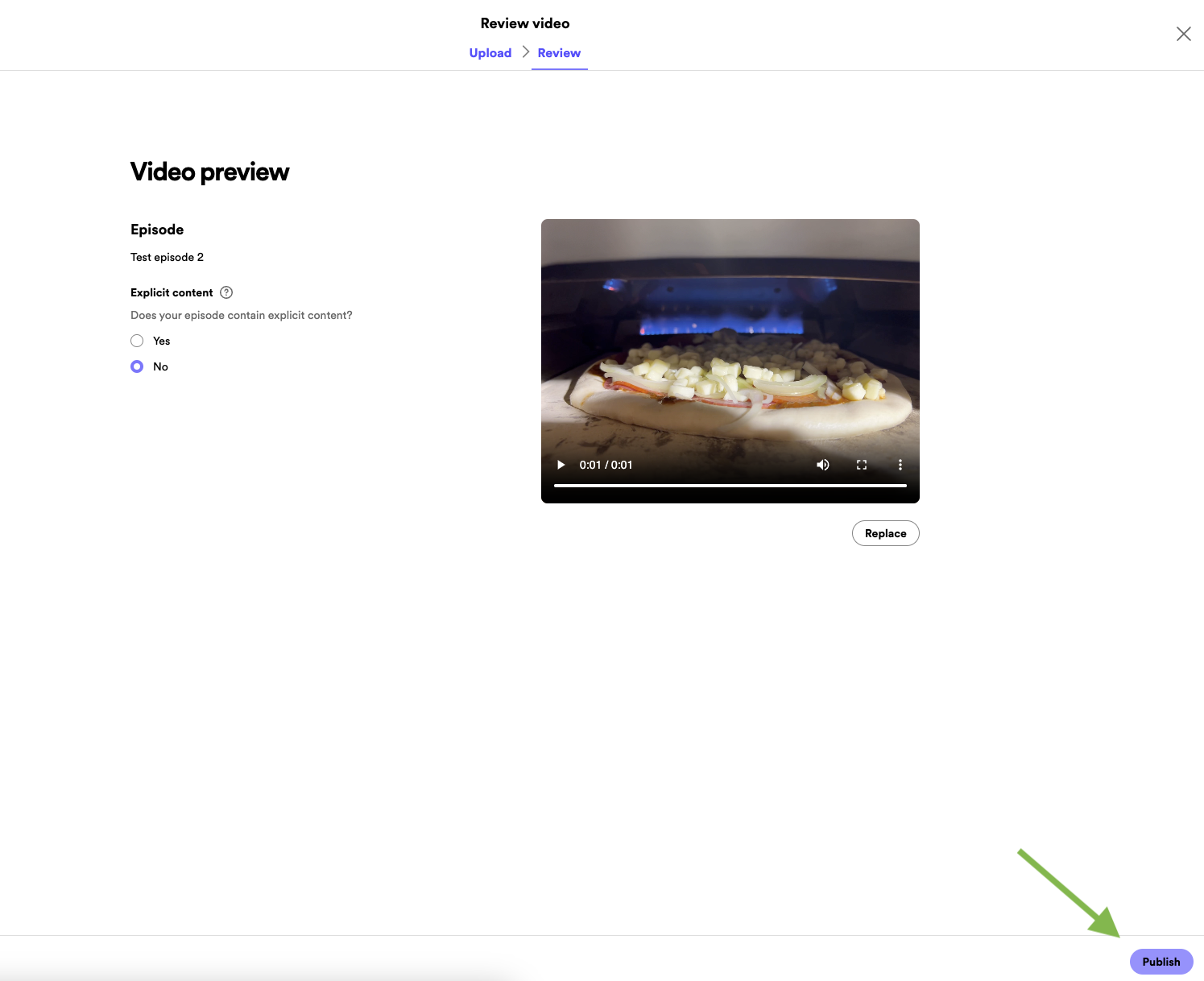 9. Wait for the video to be approved. You can check the status of the video in your episode list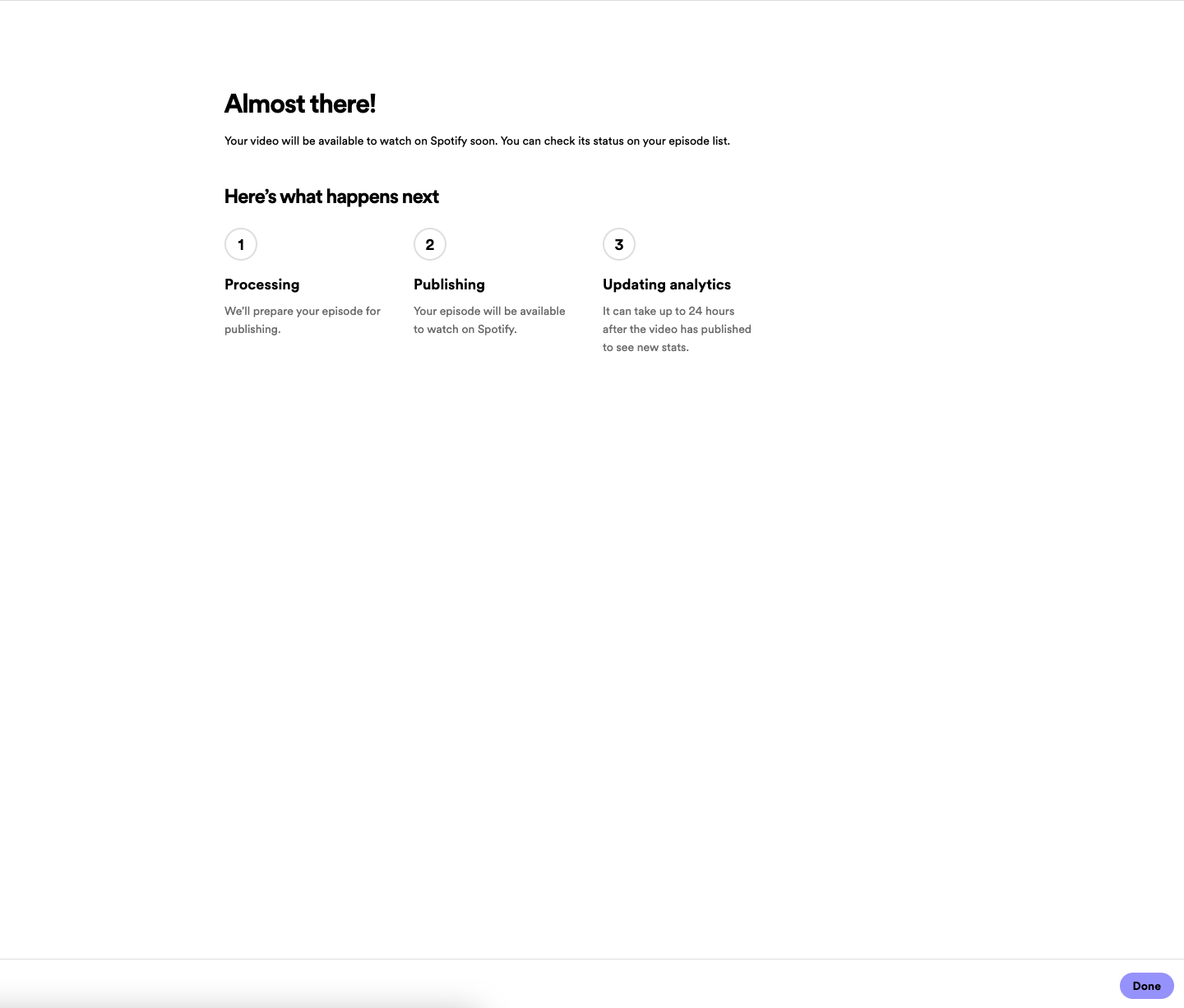 The videos will be available only on Spotify and not elsewhere. The original audio file (uploaded on Springcast) will remain listenable on all channels where you have submitted the podcast.
Delete video and restore audio
Would you rather delete the video anyway? Then click on an episode in the list and go to 'details'. Then you can click on 'Restore to audio'. This will restore the original audio file.